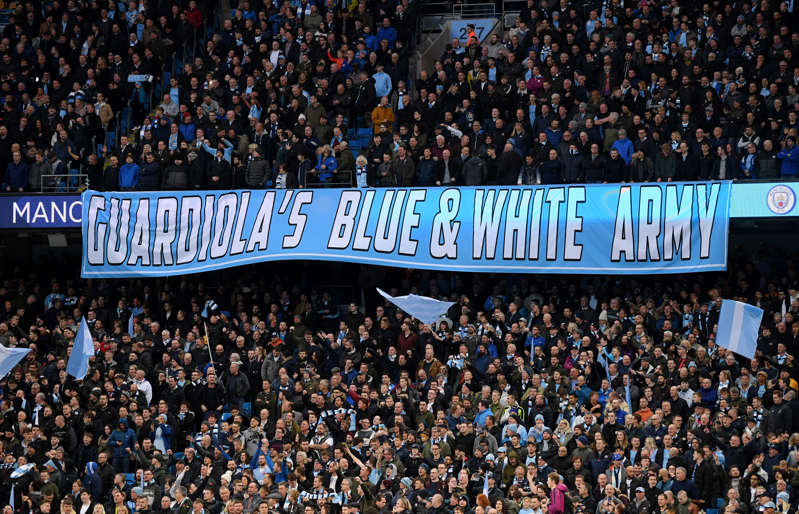 Manchester City and its stable of sister clubs have signed a new 10-year kit deal with Puma worth £650 million.It is understood the contract with Puma will earn the City Football Group (CFG) up to £65m a season over the next decade.

The partnership will commence in July and represents a huge hike on the existing agreement with Nike, who currently pay the Premier League champions around £20m a year.

City will earn the lion's share of the proceeds from the deal, which also includes four other CFG clubs – Melbourne City in Australia, Girona in Spain, Club Atletico Torque in Uruguay and the latest addition to the stable, Sichuan Jiuniu in China.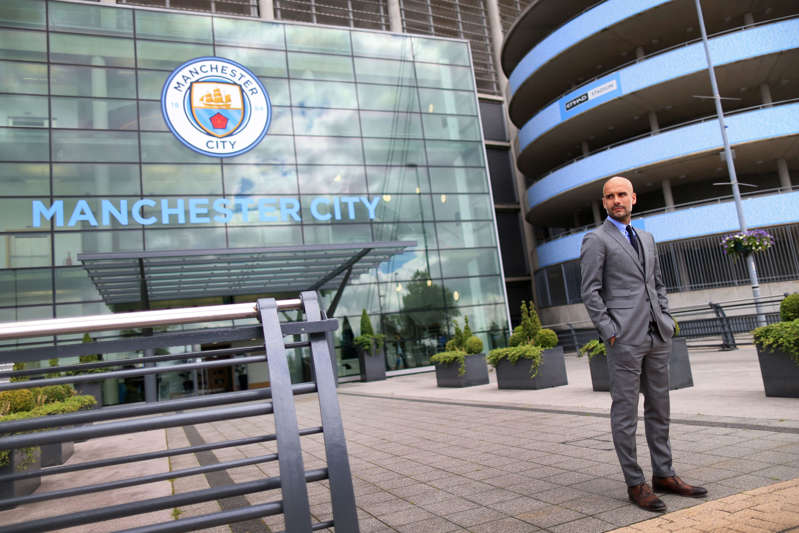 © Getty The headline figure makes the agreement the second biggest in Premier League history, behind only Manchester United's £75m-a-year deal with Adidas.
But Arsenal and Chelsea will point out that their £60m-a-year partnerships with Puma and Nike respectively are club specific contracts rather than a group wide arrangement.
"It's an historic day for us," City chief executive Ferran Soriano said. "What we are doing has never been done before. It is an unprecedented partnership. We needed a partner that can go fast with us.
"This is who we are now, this is the product we can offer. Having just one partner saves times in discussions and it allows us to do things globally.
"There are so many synergies and things that we can do together if we have the same partner. If we have one idea then we only have to talk to one person.
"This announcement marks the start of an exciting new chapter for City Football Group. Our relationship with Puma, covering five City Football Group clubs across four continents, will reset the model for sports partnerships on a truly global scale whilst being locally relevant and authentic for fans around the world. Puma share our vision for challenging expectations, and we are looking forward to what we believe will be a ground-breaking partnership."
A post shared by Sergio Leonel Agüero (@10aguerosergiokun) on Dec 24, 2018 at 1:38am PST
Puma already sponsor City players Vincent Kompany, Sergio Aguero and David Silva and are looking to add more of Pep Guardiola's first-team squad to their roster, including Leroy Sane and Kevin De Bruyne.
Puma chief executive Bjorn Gulden said: "We have a good presence here but there will be more."
The arrangement comes at a time when some of City's commercial deals are under scrutiny after Uefa, European football's governing body, launched an investigation into allegations the club flouted Financial Fair Play rules. Der Spiegel, the German magazine, published documents from the Football Leaks whistleblowers alleging to show that only £8m of a £67.5m commercial deal with Etihad Airways to sponsor the stadium, training ground and shirt came from the airline, with the remaining £59.5m paid directly to City by the club's Abu Dhabi owners.
© Provided by Telegraph Media Group Limited The contract with Puma will earn the City Football Group (CFG) up to £65m a season over the next decade – Getty Images Europe City are due to launch the new Puma kit in July when they face sister club Yokohama F. Marinos in July as part of their pre-season tour of Asia.
Puma had just four weeks to provide a new kit for Sichuan Jiuniu after being informed by CFG that the Chinese club would be joining the group. Kits normally take months to design and produce.
PUMA and City Football Group have signed a global long-term partnership, which will see PUMA supply Manchester City, as well as sister clubs in Australia, Spain, Uruguay and China.

READ MORE: https://t.co/zIRHfUwJAspic.twitter.com/tO7d9kB1lm

— Manchester City (@ManCity) February 28, 2019
"Puma's partnership with City Football Group is the largest deal that we have ever done – both in scope and ambition," Gulden said. "We are very excited to partner with City Football Group, whose success, ambition and drive for innovation has seen them setting new standards, on and off the field. We look forward to building the most innovative partnership in football by redefining the sports partnership model both on and off the pitch. We want to maximise on-field performance as well as football culture, in areas such as music, gaming and fashion to connect and inspire the fanbase of each team."
Gulden added: "There's no doubt from a global point of view that the Premier League has the biggest international impact so if you have the best club they will be the most important club.
"I think the fans globally like to see interesting and attacking football and City and Pep have that image. Pep as a personality is a positive thing. I think that you look at the players – it's going to be a brand leader of course.
Source Mancity